The Story of Australian Country Music
– Slim, Chronicler of the Bush
A Tribute to The McKean Sisters
Arch Kerr – pioneer record producer
Australia's College of Country Music
Brief History of the Golden Guitar Awards
Country Music Capital Meets Music City
History of the College of Country Music
How Tamworth became Country Music Capital
How the College of Country Music Works
Narrative! Narrative! Narrative!
Origins of the Tamworth Country Music Festival
THE STORY OF MATON GUITARS
For more information
Contact: Max Ellis
Email info@historyofcountrymusic.com.au
Disclaimer
All matters relating to the conduct of this site remain under the total control of Max Ellis or his nominees who will endeavour to ensure the accuracy and balance of the content and proper conduct of the site but, subject to legal requirements, cannot be held responsible for any digression or non-compliance in respect of these matters.
The Story of Maton Guitars
Maton was founded in Melbourne in 1946 by Bill May, the name Maton is derived from a combination of "May" and "Tone". It is still a 100% family owned Australian company now operated by Linda & Neville Kitchen (Bill May's daughter and son in law).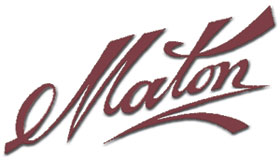 Bill May was a jazz musician, woodwork teacher, and luthier when he decided to build his first guitar in the early 1940's. Shortly afterwards, Bill established a custom guitar manufacturing and repair business known as "Maton Stringed Instruments and Repairs". This enterprise was so successful that Bill was able to convince his older brother, Reg, to join him as a full time guitar maker and in March 1946 the "Maton Musical Instruments Company" was born.
With great faith in the potential of the company, Bill opened up Australia's first major guitar making facility in Canterbury in 1949. Maton called the Canterbury factory home for 40 years until it was time to upgrade to a more modern and spacious facility in Bayswater in 1989. From the Canterbury factory, over 300 different models were created, something most international brands still aspire to do. After only 12 years at Bayswater it seems the company will have to start the process again to move to an even larger facility just to meet current demand.
The new purpose built facility in the inner Melbourne suburb of Box Hill is 3 ½ times the size of the current factory and was opened at Christmas 2002. With the new factory the company will be able to meet its current demand and further develop international markets whilst also being able to produce a greater range of instruments.
The success of this Australian icon is largely due to the inspiration and creativity Bill May possessed and was able to reproduce in his instruments. Having established Maton as Australia's longest running and most successful guitar manufacturer pioneering the use of many Australian wood species in guitar construction, Bill May is regarded by many Australian luthiers as the founding father of their industry.
Bill May's importance to the history of Australian music was recently recognised at this years Australian Music Awards when he was posthumously awarded their highest honour and inducted into the hall of fame.
Although still making instruments to strict quality guidelines set out more than 50 years ago, the company now utilises the latest CNC Technology to manufacture with greater accuracy and consistency to take this uniquely Australian brand to the world. But do not be fooled, the majority of work to create every guitar is still done by hand, making every guitar original in its own right.
On average, it takes a minimum of 5 weeks to make each guitar from the raw timber to the finished product. Higher end guitars such as the Messiah and the Australian series take even longer to produce being rated amongst the worlds finest acoustic guitars.
Maton specialise in creating superb guitars from Australian timbers such as blackwood, bunya, Queensland maple and Queensland walnut. All timbers are sourced direct from the sawmills where quality control and the highest quality product can be identified for guitar building.
However, there is no point in producing a fine acoustic guitar if you cannot replicate the sound with a quality pre-amp and pickup system. After much research and development the Maton pickup system was developed in the mid '90s.
A further innovation occurred when in conjunction with Tommy Emmanuel; the APMic system was developed. This system utilises both the piezo based system and a microphone which is located within the guitar body to deliver the natural acoustic sounds within the guitar body. The APmic is found in Maton's high end models and custom orders.
Maton manufactures its own pick-ups as it is considered essential to have control over the sound of both the acoustic instrument and it's internal amplification system.
The Maton logo is easily identified wherever you look whether it is television or live performances, with the most respected artists choosing to play the instrument for no other reason than that it is amongst the finest in the world.
The expansion into Europe and America has seen the company take this national icon to the world. Currently Maton is achieving it's highest international sales in Italy where it seems the product is regarded amongst the finest, whilst the tough American market is still heavily dominated by their own local brands. Asia is also proving to be a successful venture with the largest stores in Hong Kong, Singapore and Malaysia showing exceptional growth.
Maton still operates under the same philosophy it was founded upon; to make quality instruments at a price musicians can afford!